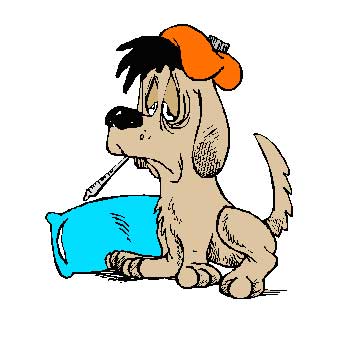 I've had the flu.
It started on Tuesday when I woke up with a headache that just wouldn't go away. I felt fine otherwise, but no matter what I tried, the headache lingered.
That night I had the chills and a fever. The night was full of nightmares, groans, aches and pains. I worried about getting up to let the dogs out, I couldn't get warm, I was too hot. Horrible monsters chased me in dreams (so much for the "thriller" book I am reading - it came to life that night). Wednesday was spent in my jammies, thick socks, slippers, a bathrobe, blankets and since no matter what I did I couldn't get my hands warm, gloves. I was never up for more than an hour. I piled blankets on the bed, drink lots of liquids (mostly warm) and waited it out. I must admit, I have never slept in gloves before. I hope I never feel the necessity to do so again.
Phil was out of town and couldn't be with me. I knew he was worried. He had the same bugga bugga a few days before, so he had a pretty good idea of how miserable I was.
This morning was better. A shower is a wonderful thing! All of my bedding got washed and I felt a little more human. Phil came up for a few hours and gave me some much needed TLC. Tonight I am almost back to normal (whatever that is!).
Back to work tomorrow.